Today my daughter and I went to a birthday party for a very special 4 year old princess. It was a wonderful afternoon!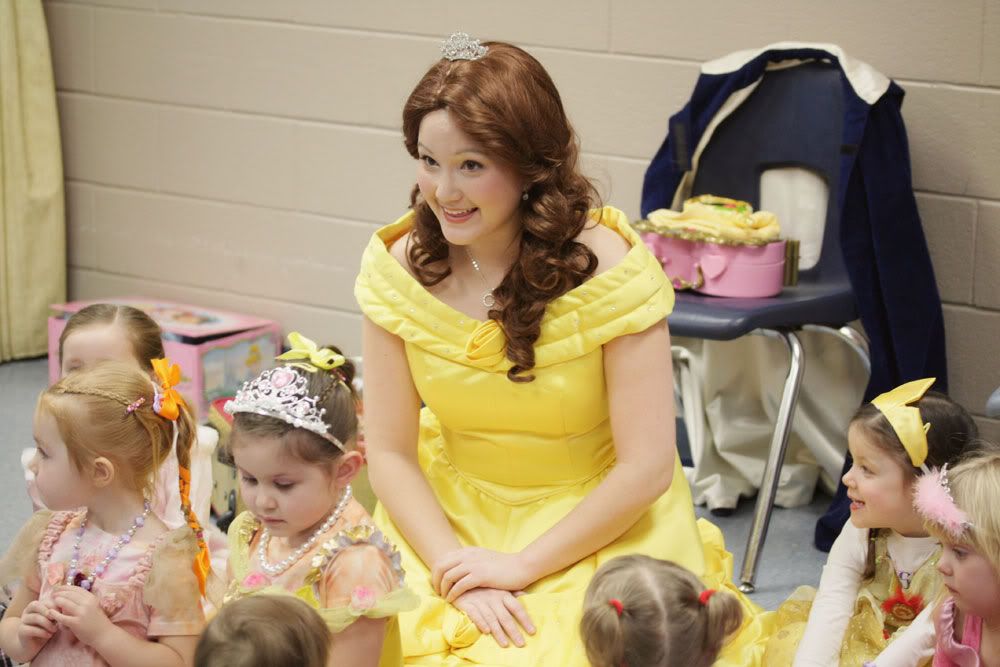 H even had her makeup done! It was really too cute. She enjoyed the "lippy" part the most.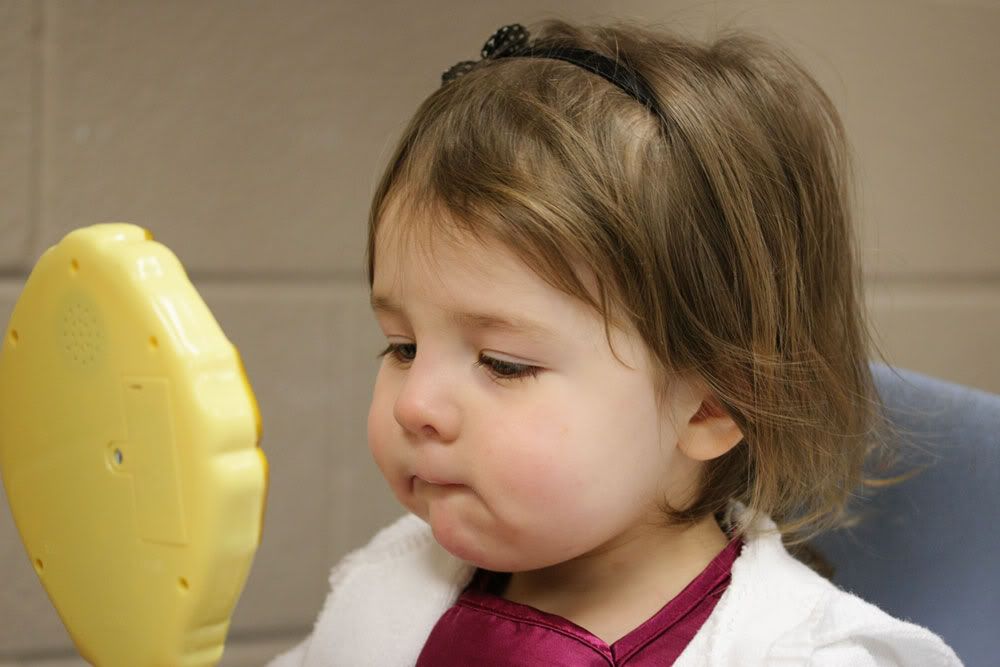 And my absolute favorite pic from today... My girl laughing out of control at Papa.
For more details on today's princess party, check out my friend Tina's amazing blog. You'll get hooked.